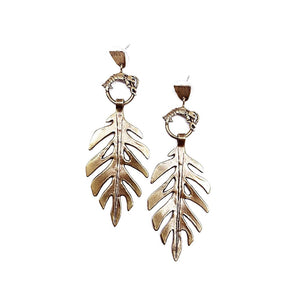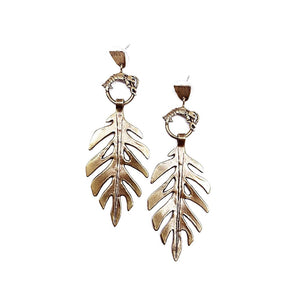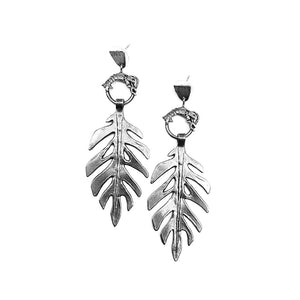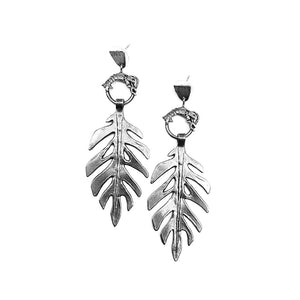 On Sale
#3 Large Palms
#3 Large Palms are part of my "Ode to New Orleans" series, celebrating the tropical plant life found in the Big Easy. If you like big earrings go with these, #4 Large Palms (tiny alligator added to the bottom for extra swamp magic), or #4 Folk Palms for an elongated swamp trio!! Available in silver and brass.
3.5 inches long w/ movement
Earring hooks/posts are always silver 
 *If you don't see it here, send us a message on the contact page with product name & metal/stone combo you'd prefer! We'll check our resources and let you know if it's possible. Price is subject to change on custom orders.