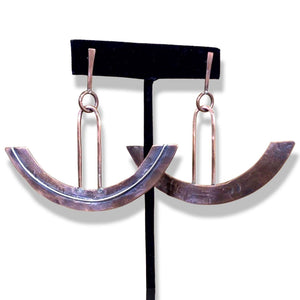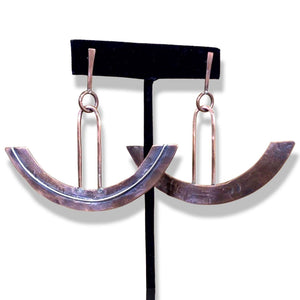 On Sale
Experimental
These are completely hand fabricated from raw copper materials. These bold earrings have pendulum like sway with the most subtle body movement. They feel like an extension of your body and your mood. 


*handmade, so there will be slight variations with each pair 
*About an inch & half in length, copper body, silver post 
*moderate to slightly weighted for the average earring wearer, but not super heavy.